To get things started on our glorious trip to Seattle/Kirkland for PAX, we flew in two days early to get a feel for the area (and because tickets were $100 cheaper 😉 .) When SickNdehed told me that we had a layover in LA, I wasn't too thrilled.
Well, something interesting came out of our stop in LAX. While we were traveling down that conveyor belt for people with heavy bags we saw a couple familiar faces walking the other direction in the center aisle. Sick and I glanced at each other and I asked, "Is that…?" She cut me off by nodding her head and said "Yes, that was the RvB guys!" So… they actually ended up being on our flight to Seattle and we got a chance to ask them for a picture with us.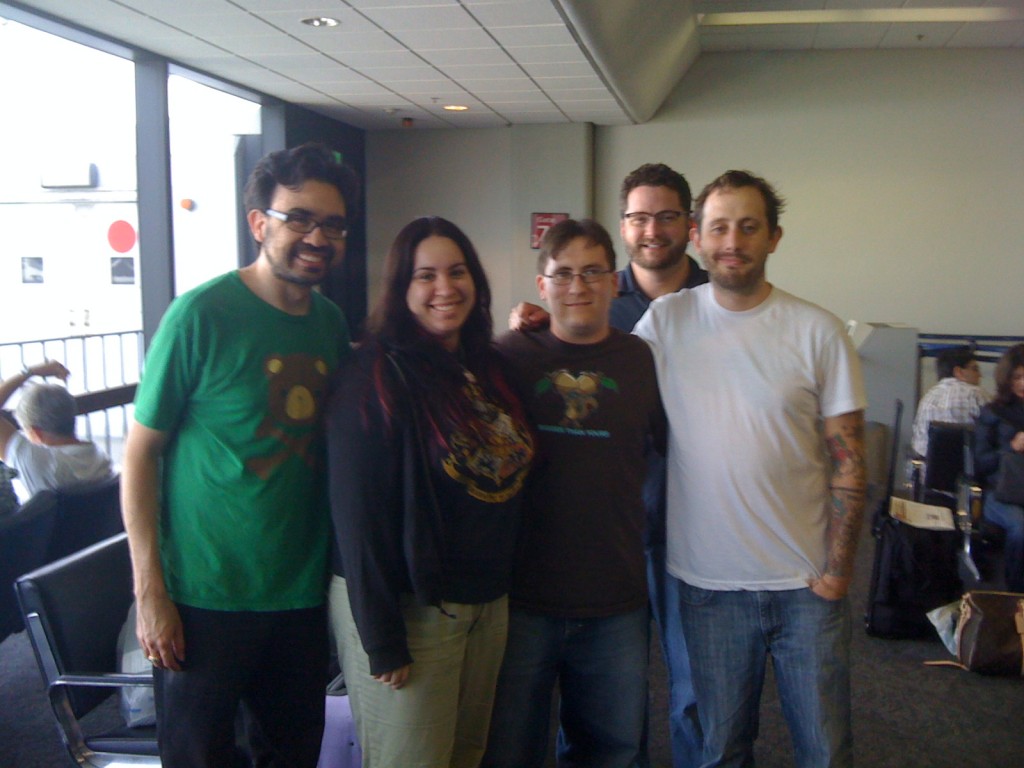 Our next point of interest on this day was a nice visit to the wonderful Bungie Studios. We happen to come say "Hi" not too long after the building was swarmed by "Kirkland's finest." It seems they spooked a local when carrying their well known (to the Halo fans anyway) Sniper Rifle from one building to the other. You can check their past Weekly Update for more details.
After sticking our noses through the door SickNdehed and I were surprised to meet Stephen Totilo of Kotaku (who actually flew down to cover our wedding.) After seeing him finish up, we got to poke around the studio lobby for a few. We snapped some pretty pics with some trophies, memorabilia, and even got a few friendlies to come out of their cave to meet us.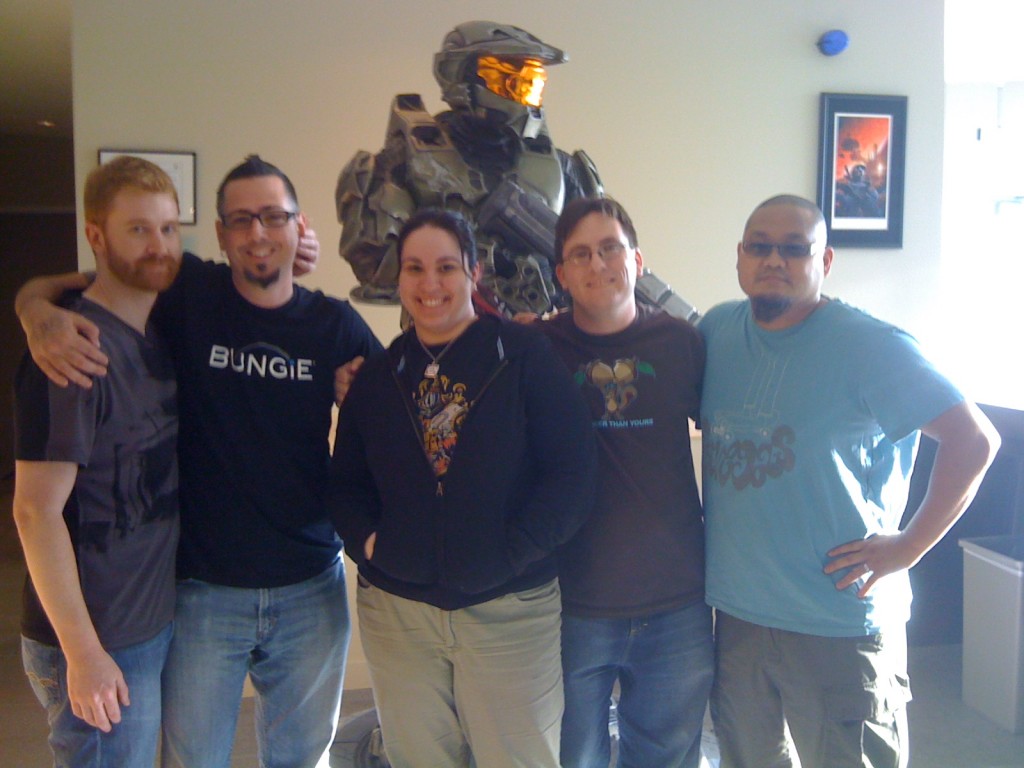 Click image for more pics!
I'd say we started our trip off with a -BLAM!- This day is well set in our memories.
Well this wraps up our first story surrounding our PAX visit. Be sure to keep an eye out, there's much more to come.