A game that has been in development hell for a decade and a half, has finally graced our local game store shelves.
A few days prior to the launch, I posted a picture to Facebook and Twitter showing a case of DNF being opened up at one of my own local game stores.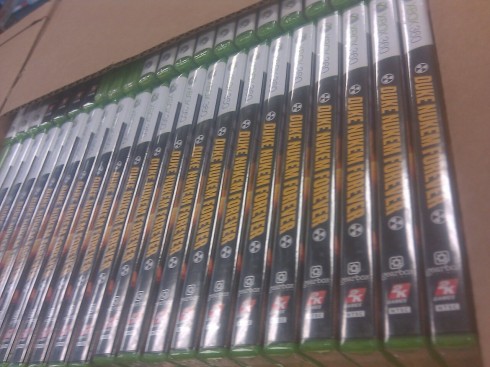 You see? It does exist, as many are well aware of by now.
The launch at my local Game Stop wasn't nearly as large as others I have attended, but that isn't much of a surprise. Doesn't mean I didn't bump into and get to chat with some fellow gamers. Two of which even agreed to a mock interview after we had finished our discussions of having custom built light saber props. Seriously, don't ask how the conversation ended up on that because that is a tale all of its own. Enjoy the first video from a midnight launch here on AMMIH, and hopefully this is the first of many to come.