On Saturday, Jul 14, 2012 we finally got the opportunity to see The Legend of Zelda: Symphony of The Goddesses at the Bob Carr Performing Arts Centre in Orlando, FL. And it was AMAZING!
Before the show we got a chance to sneak a few pictures of some of the cosplayers that dressed up for the event. Here are a few of those…
Throughout the entire Legend of Zelda series we've heard the music evolve from game to game, but hearing it come from a live symphony is the best way to feel every bit of emotion within. I've always loved the soundtrack from A Link to the Past, but never imagined how powerful it could be.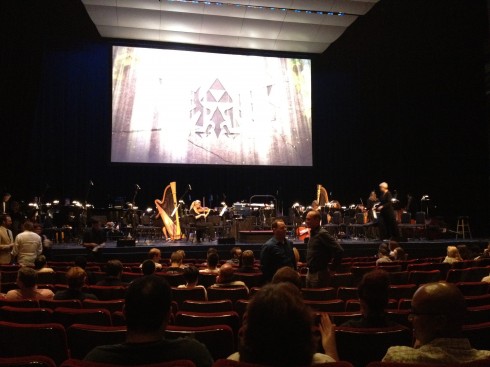 The Symphony opens up with an overture that encapsulates the entire series in one piece. It was quite breathtaking. Then, the rest of the show was broken into 4 Movements which focused on specific games in the series. While the symphony played, the overhead screen showed footage of the games. To have that visual whilst hearing such great music brought on an indescribably strong sense of nostalgia.
The team involved in making The Symphony of the Goddesses are big fans of the series (I would hope so) and go through great lengths to make sure every Zelda fan goes home satisfied with the performance. They even have a few surprises up their sleeves during the show (NO, I'm not telling). If you are a die hard Zelda fan or a gamer that loves good music, this is a MUST see performance. I'd go see them again when they come back. Check the schedule to see when they'll be near you.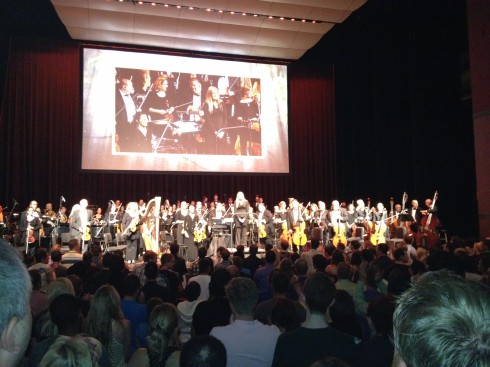 I never wanted to play any Zelda game so much after seeing/hearing this event. I even searched for the nearest GameStop Store that had a pre-owned copy of the Collector's Disc that came with WindWaker. Sadly I wasn't able to track one down. Cross your fingers and wish me luck. Perhaps one day the sweet sound of an ocarina will lead me to one.