We ran around like crazy (I'm lying. Psycho did all the running) on Day 3 grabbing swag for you! Entering to win is easy. Read the full post to find out how and what you'll win. Good luck!
Prize: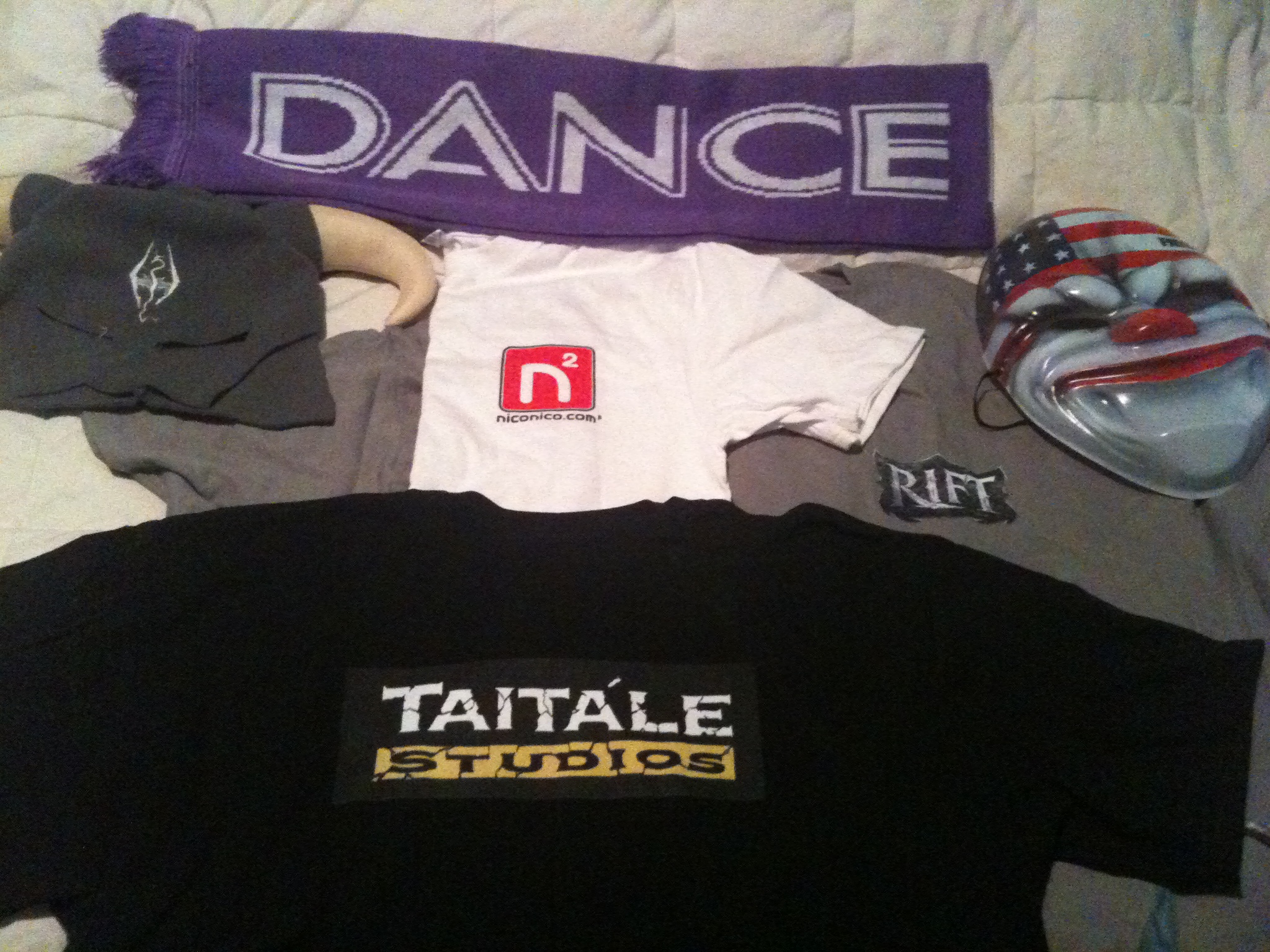 The Wearable Stuff
Rift Shirt (Size:XL)
NicoNico Shirt (Size: L)
Taitale Studios Shirt (Size:L)
Coveted Skyrim Hat (One Size Fits All)
Payday: The Heist Mask (One Size Fits All)
Dance Central 2 Scarf (It's a scarf)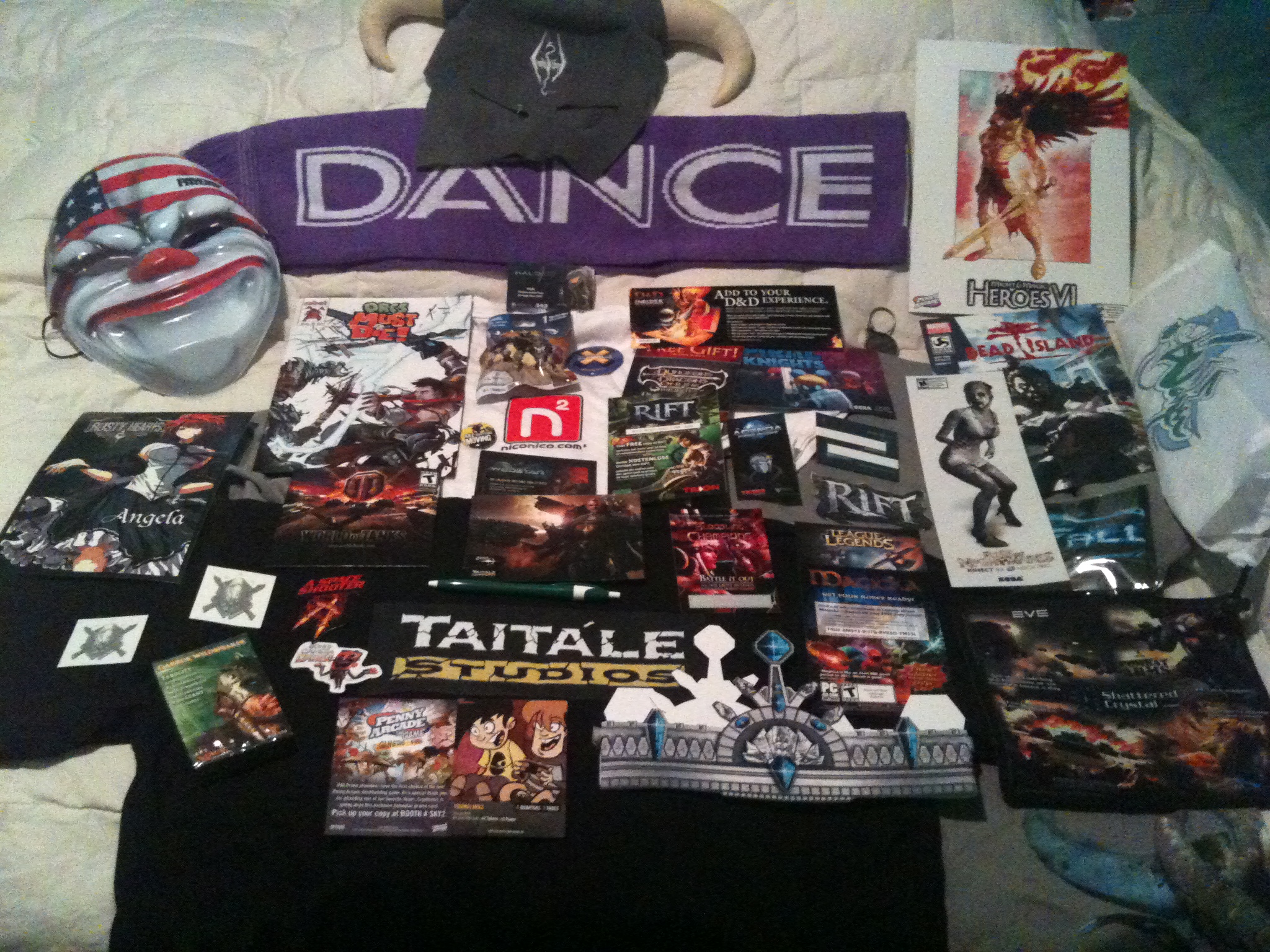 All That Swag
In addition to above Swag:
D & D Crown
Wakfu Drawstring Bag
Rise of Nightmares Decal
World of Tanks Client Disc
Ghost Recon: Future Soldier Key ring
FireFall Inflatable Noise Maker
Magic: The Gathering Ferocity Expansion Deck
Eve Online Mousepad
Heroes VI Art Card
Orcs Must Die Comic
Dead Island Comic
Penny Arcade: The Game Promo Card
2 Magnets
2 Pins
Some Video Game codes (PC):
Perfect World Games Bonus
WildStar BETA Signup
Bloodline Champions Starter Code
Tribes in game Head Flair (Exclusive to PAX)
D & D Insider Promo Code
Steam Code for "Magicka"
League of Legends Champion code for "Sivir"
Spiral Knights Bombhead Mask (Exclusive to PAX)
Then there's the HALO stuff!:
Halo Fest Name Tag
Halo CE Mega Blocks SPARTAN
2 Legendary Emblem Temporary Tattoos
Code for Cortana, Prop for your Avatar
To enter: Leave a comment on this post with the words "Shwiggity Shwag" and tell us what PAX game you're most looking forward to playing.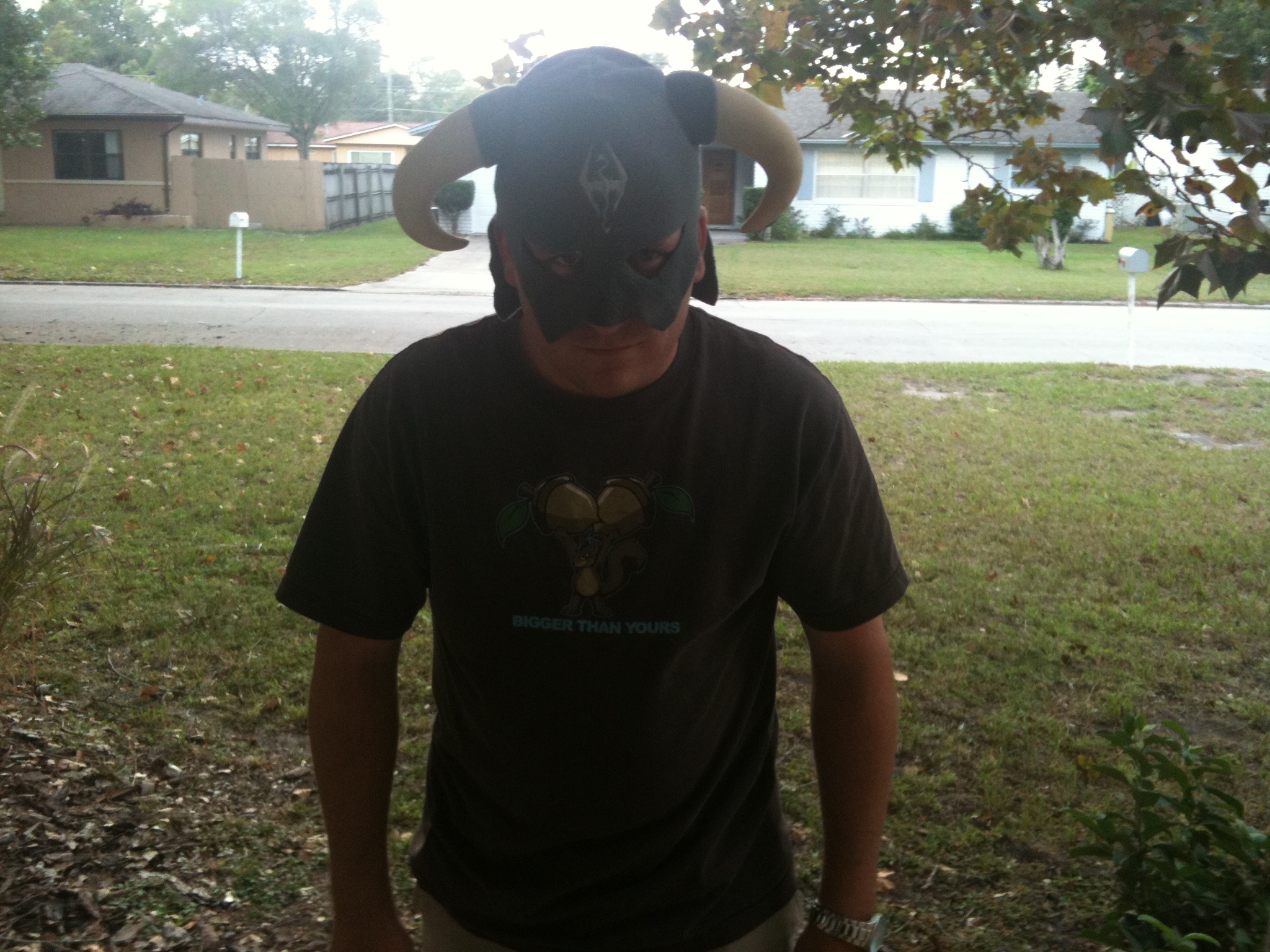 Skyrim Vandal
Contest Ends: October 13th, 2011 at 9PM EST
1 Winner will be chosen using random.org and announced on Friday October 14th, 2011
Note: If you attended PAX Prime this year please refrain from entering this contest. Thanks!