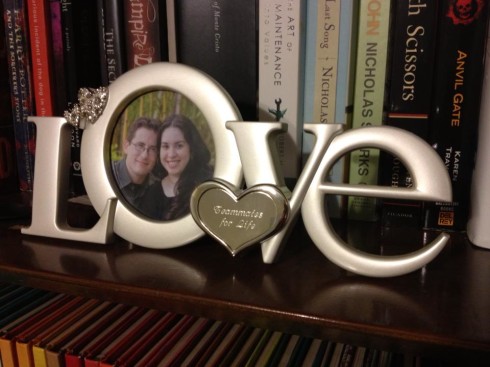 '… Its been a long time, been a long time, been a long lonely, lonely, lonely, lonely, lonely time….."
It was important for me to write today, so here I am. I had no idea how to start this post, as is often the case, and that Led Zeppelin song just popped in my head, so we'll go with that. Some of you might have wondered where we've been. It's been a pretty insane year with ups and downs and several unexpected challenges.

In March of this year I decided to do something I never thought I'd do. I signed up to pursue my Master's Degree. While it was more out of necessity that desire, I'm thankful for several different reasons. The experience itself is well outside of my comfort zone, but I appreciate the opportunity this program has given me to grow as both a person and a designer. But it doesn't come without it's "cons". Working full time, being in school again, trying to run another website (The Mommy Gamers), podcasting, helping family out, and a slew of other things has definitely put a strain on our marriage. There's no doubt that Psycho and I are both looking forward to graduation with hopes of returning to normalcy shortly after.
I've often brought up the website with questions like… what are we doing? where is it going? what do we want it to be? And I think we agree that somewhere along the way we lost ourselves. This site was never meant to be a game review site. It was supposed to be a personal blog, a window into our lives, a Halo wedding blogumentary. In the process of trying to turn the site into something it wasn't, we lost the passion to maintain it all. However it was never forgotten. PsychoVandal and I have had this conversation countless times. Today we had it again, and today I'm ready to step back in and return to our roots.
It's been a long time… but it's not lonely anymore. We're back… Stay tuned.