Christmas is over, but our reading challenge is still on! I'm sad to report though that AJ has given up. "Either you're gonna win or no one's going to win!" he said to me as he threw in the towel. It made me laugh, though I'm relatively sad he gave up.

In an effort to help PsychoVandal catch up, AJ gave him (his) 'The Chronicles of Narnia' box set for Christmas. Awww, isn't he sweet? Psycho seemed excited and confused all at the same time.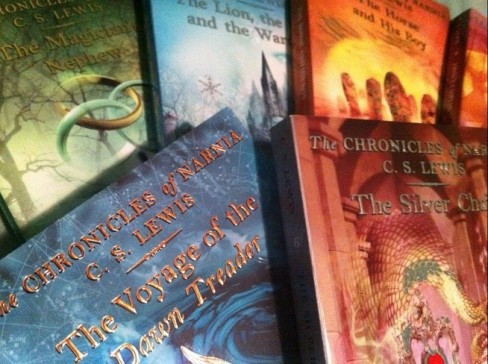 What did we read this week? I'm glad you asked!
I went from 15 to 16 books by reading:
PsychoVandal went from 8 to 9 books by reading:
I've been trying to post these updates every Wednesday, but since Saturday the 31st is the last day, I'll reserve my final reading challenge update for Sunday January 1st.
Wish me luck guys! I still have 8 books left to go!
____________________________________________________________________
Note: We occasionally use affiliate links in our posts. This happens to be one of those times. Read more about our Disclosure Policy here.