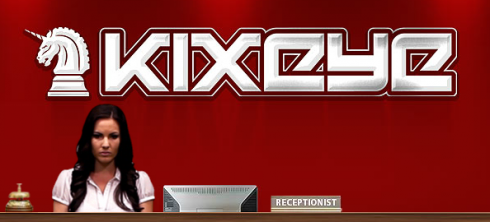 "Listen up Milton Fucking Bradley…" I don't recall how we first came across this video, but it's pretty damn awesome.
Kixeye is an online gaming company and i turns out they're hiring. So check out the video and then mosey on over to their site. While there you can even take a test to see if you're a good fit for their team. OH! and make sure to visit their press page before you go. You won't be disappointed.
Some of their games include Backyard Monsters, Battle Pirates, and War Commanders.
"We don't imitate other games, we imaginationitate them, bitch!"
Let us know what you think. Does Kixeye sound like the kind of gaming company YOU'D like to work for? We thought so.
More on Kixeye:
As Zynga Stumbles, All Eyes Are Now On This Startup
Kixeye Is The Lucrative Dark Horse of Facebook Gaming
Brogrammers Wanted