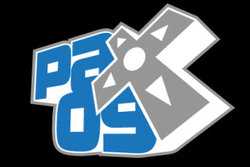 We've got a few PAX posts coming up for you later this week, including a blog giveaway. But first it seemed most important to address the fact that many PAX attendees have been coming down with the flu and other illnesses.
If you or someone you know who attended PAX is feeling two or more of the following flu symptoms (fever, cough, sore throat, body aches, headache, chills and fatigue.), please see a doctor to get tested for the H1N1 Flu Virus. Penny Arcade has already confirmed over 100 swine flu cases. It also a good idea to read some information on the H1N1 virus itself.
SickNdehed has actually been suffering from all the symptoms but tested negative today for the flu. She seems to be getting a little better although my cough seems to be getting worse. Needless to say we'll be staying indoors and getting plenty of rest for the next few days. All of you feeling sick should do the same.