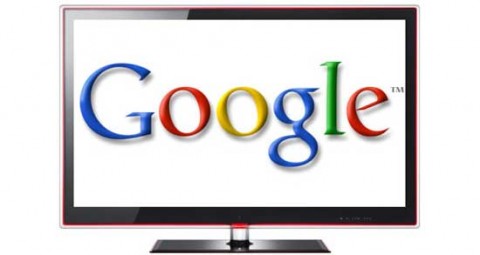 Google has gone from being the little [search] engine that could to being mega-corporation spanning many different industries from telecom to energy. Google is looking to expand it's empire once again with Google TV. Announced just last week at the developer event Google I/O, Google has set its sights firmly on conquering the television industry.
So what is Google TV? In a nutshell, Google TV is a platform that will bring Google's search function to tv listings, as well as video content on the web, and present it to you right on your TV. With it, you will no longer be limited to manually browsing time/channel-based guides. It can instantly pull up the show or channel you are looking for. Additionally it can also search for streaming video content from various sources on the internet such as YouTube, Netflix, and Amazon.
Sounds good so far, but how exactly does Google intend to do all that? Well as mentioned before, Google TV is a "platform," meaning it is software that will run on a device connected to your TV such as a set-top box or Blu-Ray player. It's core the Google Chrome browser running on top of the Android OS. The platform is entirely open-source, so developers can have a field day using the Google TV API to create custom applications. Google mentioned there will be strong integration with Android mobile devices for use as a remote control or transfer of content such as a video stream from the device to your TV. Google TV will also have access to the Android app store, opening up even more possibilities for devs to create applications that run right on your TV.
This is no trivial task by any means, even for a tech powerhouse like Google. This is why Google has established an extremely strong set of partnerships to help out:
That last point is especially notable because it not only differentiates Google TV from Apple's efforts, but also because Hulu, which can be considered a significant content provider, has stated that HTML5 does not currently meet their needs and that their player will remain Flash-based for the foreseeable future.
Who should be worried? Just off the top of my head, Boxee and Roku seem like they have the most to lose. They are both relatively young tech start-ups that offer similar products – HTPC apps and set-top boxes that consolidate web content and bring it to the TV screen. As if the market wasn't hard enough competing with each other, now they've got Google to contend with. It seems like even Steve Jobs has basically washed his hands of Apple TV and the set-top box market. What might be their saving grace is that they are both Roku and Boxee are open source, so it is definitely possible for devs to leverage the Google TV API and produce an interesting hybrid. Only time will tell, but the clock has definitely started ticking.
Who might be worried but probably aren't (yet)? Service providers (cable companies, etc). While this looks like a direct assault on their turf, one thing was notably absent from the Google TV announcement: content providers (ABC, NBC, etc). Content is king, and as of yet none of the networks have commited to providing content specifically for this platform. Without content, Google TV is nothing more than a glorified version of the TV Guide. Granted, that may be all Google wants to be; they did partner up with the Dish Network after all. I think they have more grandiose ambitions though. If they can monetize advertising via Google TV they way they monetized advertising on the web, they have definite potential to compete head-to-head with the service providers.
Overall, this is a new market for Google with existing, established competitors, but Google has a solid team backing it up. The evolution for this medium is long overdue, with many of the companies that tried to provide streaming video services either stagnating or failing altogether. Google's effort is the strongest I've seen thus far, so hopefully we'll see some great things coming up. The best part is that we don't have to wait long to see what happens: Google TV is expected to be available in the Fall of this year, just in time for the holidays!
What you guys think – will Google TV succeed where other have failed, or will it be just another Google product that withers on the vine?
Google Blog – Announcing Google TV: TV meets web. Web meets TV.
Popular Science – Google TV Unveiled, With Much Potential For the Web-Enhanced Future of Television
PCWorld – Google, Partners Have Muscle to Make Smart TV
Gizmodo – What Is Google TV?
engadget – Google TV turns on at I/O: runs Android and Flash, partnered with Sony, Logitech, and Intel
Mashable – Google TV Has Arrived
RocketBoom – Google TV