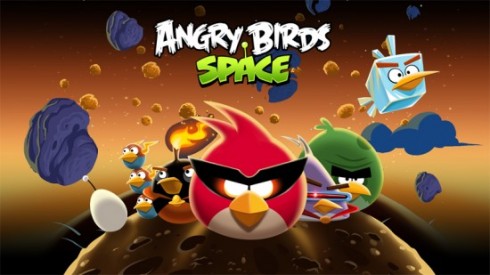 Spaaaaaaaace!!! Thanks to Portal 2's Spaaaace Core, I will probably always over extend that word.
Angry Birds Space chimes in at $0.99 for the iPhone, iPod Touch, $3 on the iPad , $5 in the Mac App Store, and Windows users can buy the game directly from Rovio for $6 or check out a demo for free.
I've got the intro right here, (which also shows a new bird) and there's a bit of gameplay in a previous post.